ekey net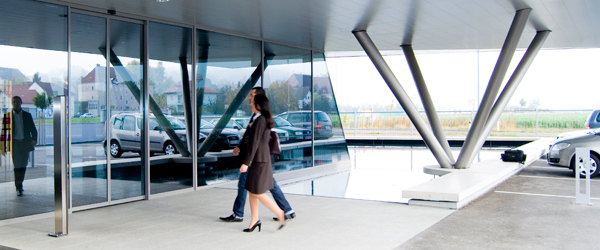 ekey net - Networkable Solution
ekey net is a unique, network capable biometric access control system with client/server architecture. From the office entrance door via the server room up to the laboratory, all access rights in a company can be managed centrally. The system administration is carried out via user-friendly software. Additionally, ekey net supports a number of different database interfaces for connection to 3rd party software (e.g. time & attendance, printer management, etc.)
Feature Highlights
Up to 2.000 different fingerprints can be stored per access point (door)
Up to 80 finger scanner within one installation
Up to 10 sites administrable
Multi-site management
Up to 4 actions (e.g. opening a door) can be triggered per access point via relay outputs
Freely configurable time zones
Database interfaces for external connection
Integrated reporting (SQL database)
RFID card reader for visitor management
Digital inputs report door status (opened/closed)
and many more
| | | | |
| --- | --- | --- | --- |
| | | | |
| | | | |
| For straightforward installation onto walls | For integration into gang boxes, entrance panels or mailboxes | For integration into door leafs or door frames | Award winning pull door handle with integrated ekey finger scanner |
System Description ekey net
Within the ekey net system, an unlimited number of doors can be controlled by fingerprint. For this purpose, a finger scanner and a control panel are mounted at each access point. Via a respective interface, the terminal is connected to the network and the administration will be carried out centrally using dedicated PC software. For the operation of an ekey net finger scanner, a license is required.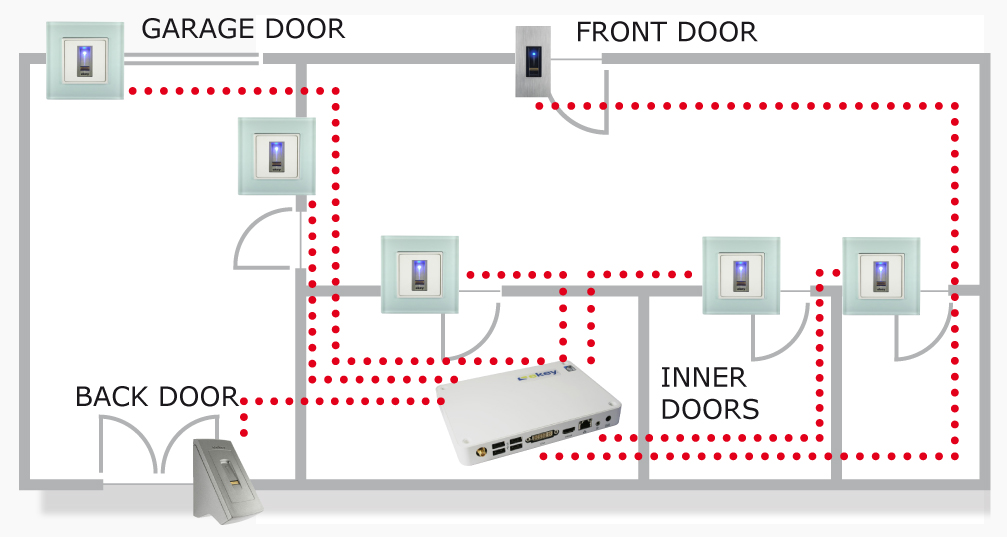 Finger Scanner
New fingerprints are captured and processed via the ekey net finger scanner. When registering a new user, the distinctive features are captured and converted into a binary code. This process is irreversible, i.e. the original fingerprint image cannot be reconstructed from the converted data. If a finger is subsequently swiped over the sensor, the captured information will be compared with the originally stored templates. Only on a positive match, the door will open. With regard to the system ekey net, new fingerprints are either enrolled centrally via a PC using the USB finger scanner ekey bit, or on any finger scanner directly at the door.
Control Panel
On the ekey net control panel, the relay outputs are located which are used to control electromechanical locks, garage doors or intrusion systems. As a result, it is to be mounted in a secure area (e.g. indoor). Generally speaking, it is connected to the network (Ethernet) via the ekey converter LAN. Each converter is to be given a unique, static IP address.
Software

Due to its wide area of application, the ekey net software is available in three packages:

- ekey net business (full version)
- ekey net light provides basic access control for high-end homes.
- ekey net com is a simplified version to connect to 3rd party systems