ekey home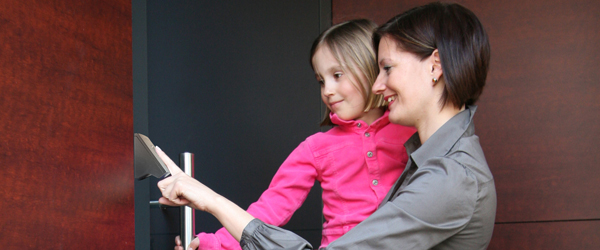 ekey home - Stand-alone Solution
ekey home is the innovative finger scanner set for your private front door or your office door. The system combines simple installation and intuitive user management. Depending on the specific scope, the finger scanners are available in different hardware designs.
Feature Highlights
Up to 99 different fingerprints can be stored
User administration carried out directly on the control panel (no PC required)
ekey home Set: Control panel with 1 relay output
ekey home 3 Set: Control panel with 3 relay outputs: Up to 3 applications (e.g. index finger unlocks the front door, middle finger opens the garage door, ring finger arms/disarms the alarm system) can be managed via the relay outputs.
| | | | |
| --- | --- | --- | --- |
| | | | |
| | | | |
| For straightforward installation onto walls | For integration into gang boxes, entrance panels or mailboxes | For integration into door leafs or door frames | Award winning pull door handle with integrated ekey finger scanner |
System Description ekey home
An ekey home set always consists of a finger scanner and an allocated control panel.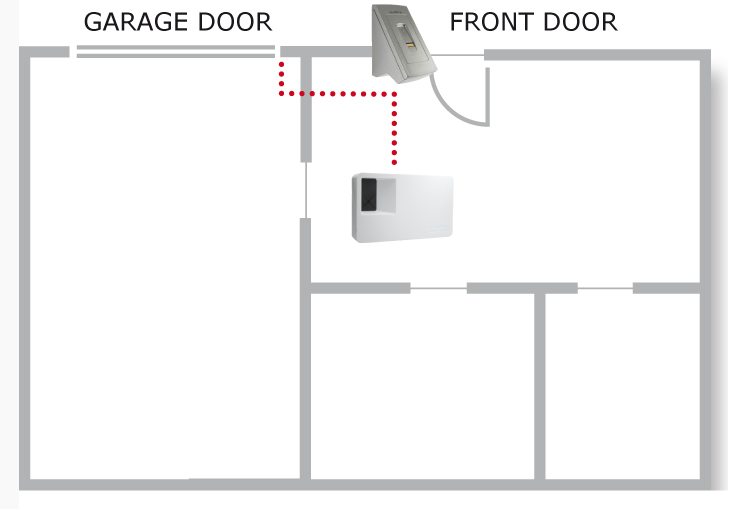 Finger Scanner
New fingerprints are captured and processed via the ekey home finger scanner. When registering a new user, the distinctive features are captured and converted into a binary code. This process is irreversible, i.e. the original fingerprint image cannot be reconstructed from the converted data.
If a finger is subsequently swiped over the sensor, the captured information will be compared with the originally stored templates. Only on a positive match, the door will open.In the ekey home system, new fingerprints are enrolled directly on the finger scanner at the door.
Control Panel
On the ekey home control panel, the relay outputs are located which are used to control electromechanical locks, garage doors or intrusion systems. As a result, it is to be mounted in a secure area (e.g. indoor).
The ekey home control panel is also used for the system administration: New users can be added, existing ones deleted by a few clicks. For that purpose, it is equipped with a display and several push buttons.