ekey multi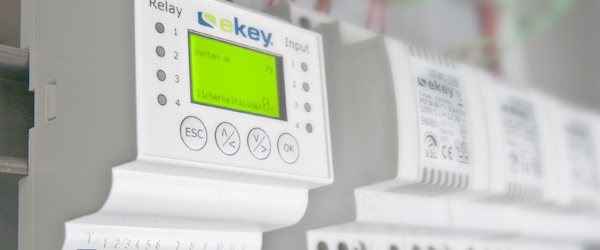 ekey multi – Extended Stand-Alone Solution
ekey multi is a revolutionary biometric access control system, combining up to 4 finger scanners into a small network. Unique selling proposition: Instead of working with elaborate software on a dedicated PC, the system is managed via the control panel – simply and conveniently. Via a configurable master key plan, users are given the flexibility to open any door using any finger. In addition, the system supports 3 time zones for grouping different users (e.g. family members and friends, staff and cleaners, etc.).
Feature Highlights
Up to 99 different fingerprints can be stored
User administration carried out directly on the control panel (no PC required)
Up to 4 actions (e.g. opening a door) can be assigned via a master key plan
4 inputs for exit buttons
2 freely configurable time zones
Log, containing the last entries
| | | | |
| --- | --- | --- | --- |
| | | | |
| | | | |
| For straightforward installation onto walls | For integration into gang boxes, entrance panels or mailboxes | For integration into door leafs or door frames | |
System Description ekey multi
Within the system ekey multi, up to four doors can be controlled by fingerprint. For this purpose, a finger scanner is to be mounted at each access point and connected to the control panel ekey multi.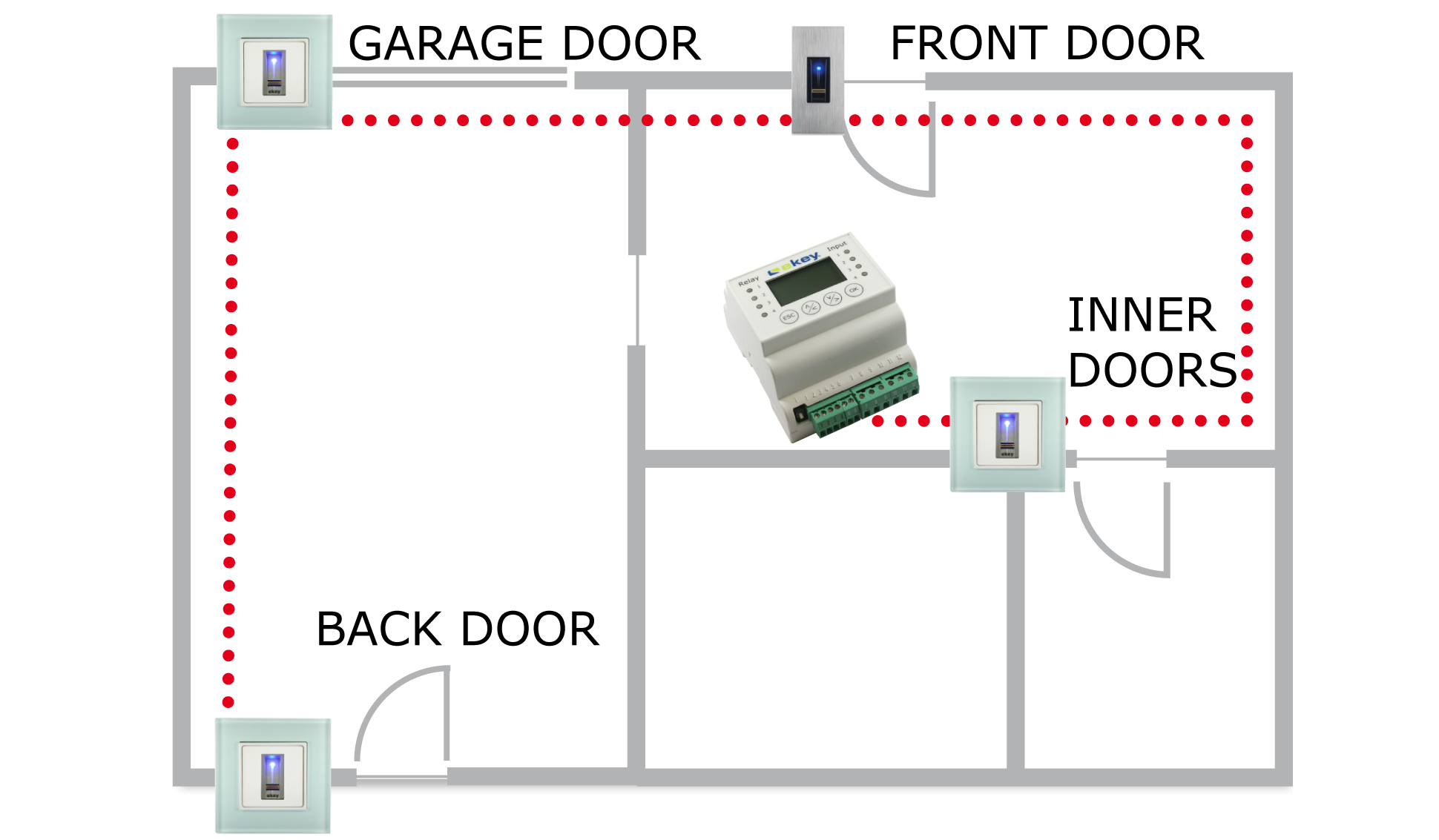 Finger Scanner
New fingerprints are captured and processed via the ekey multi finger scanner. When registering a new user, the distinctive features are captured and converted into a binary code. This process is irreversible, i.e. the original fingerprint image cannot be reconstructed from the converted data. If a finger is subsequently swiped over the sensor, the captured information will be compared with the originally stored templates. Only on a positive match, the door will open.
With regard to the system ekey multi, new fingerprints are enrolled on any finger scanner directly at the door.
Control Panel
On the ekey multi control panel, the relay outputs are located which are used to control electromechanical locks, garage doors or intrusion systems. As a result, it is to be mounted in a secure area (e.g. indoor).
The ekey multi control panel is also used for the system administration: New users can be added, existing ones deleted by a few clicks. For that purpose, it is equipped with a display and several push buttons.